Friday the 13th Night this Friday was definitely a day of good luck at le Feitz !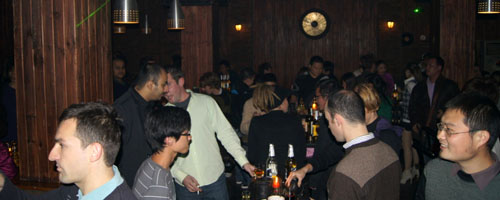 Lucky Friday 13th!
Win Beers and Prizes:
Beer : buy 6 beers get one chance to throw the two dice. Get a 1 and a 3 and win 6 more beers!
Prizes : Guilin Yuhai Videogame is a very new 1000m² Arcace-Game area, located near the Niko-Niko-Do shopping mall on Zhongshan road. Tonight 10 aracade coins offered for every 6 beers ordered !